Groundwater Connection with Springs
Springs are fed by discharging groundwater. They occur where the water table intersects the ground surface. They may form at a depression in the ground surface along a slope that intersects the water table as in Figure 21a, or they may form where a geologic unit of lower permeability perches (traps) water above the groundwater table as illustrated in Figure 21b.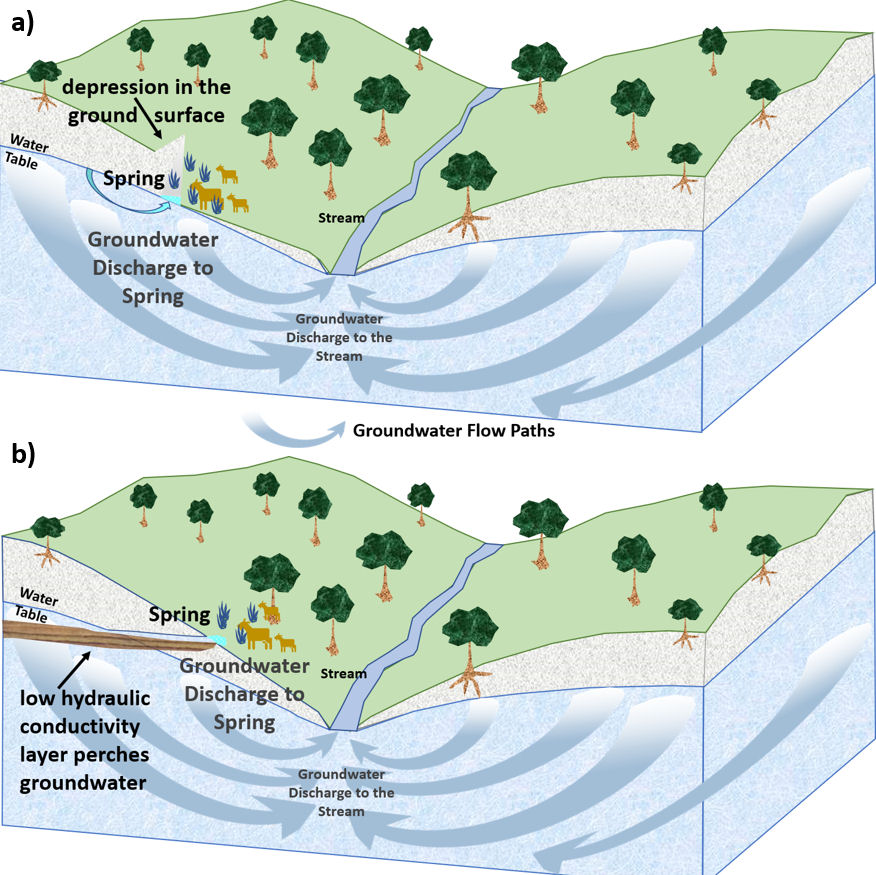 Springs have been an important part of human history, and today springs provide drinking water for more than a hundred million people and to businesses that bottle water. Huge springs supplied water to the aqueducts of early Rome and still supply Rome's water today. Oases (desert springs) were the source of water along much of the Silk Road trading route between China and Europe. The North Silk Road crossed the Badain Jaran Desert in China (the 4th largest desert of Earth) where, even today, over 100 groundwater‑fed lakes are springs nestled within the largest sand dunes in the world (Figure 22 and Figure 23). These lakes maintain the vital oases and ecology in the desert. Similarly, long‑distance groundwater convergence toward, and discharge as springs in, the Great Rift Valleys of eastern Africa has been hypothesized as the life support system for societies of early human ancestors despite centuries‑long droughts.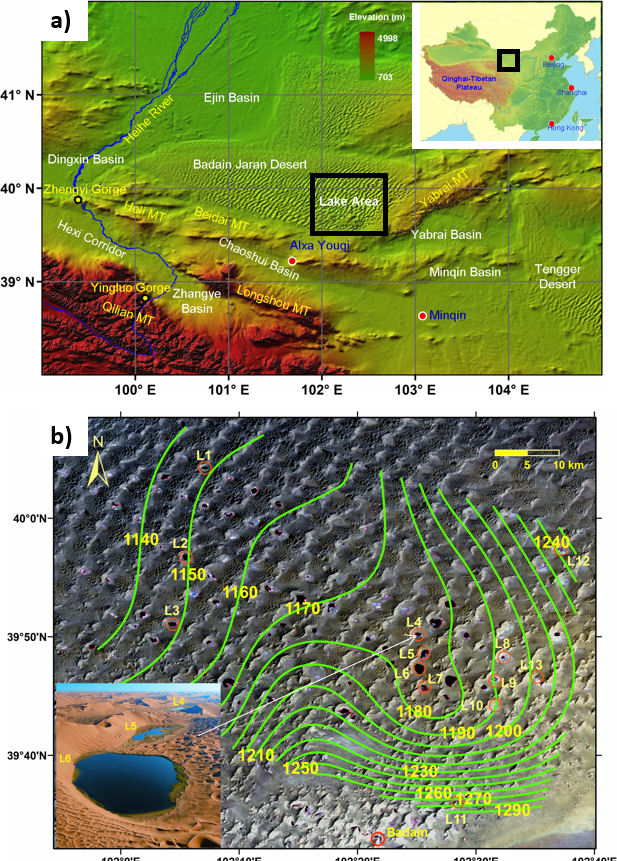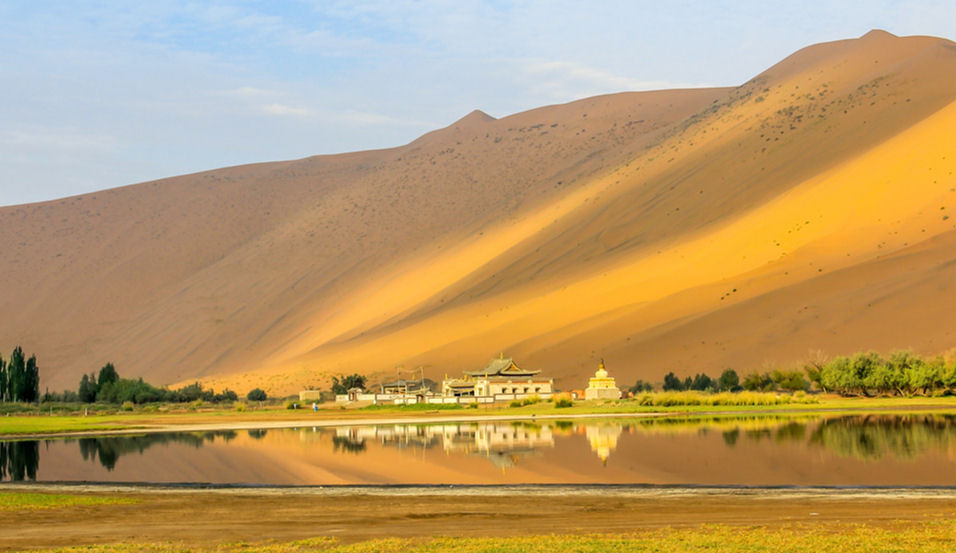 The discharge of some springs is much warmer than other surface waters in the same locale. In these thermal springs, groundwater flows to a depth where it is heated either by molten subsurface rock associated with volcanic activity or by deep rocks that are warmed by heat conducted from the cooling core of the Earth to its surface. Density of the water decreases as it is warmed, so the water rises, and when it reaches the surface it manifests as a hot spring. Hot springs are generally located near geologically recent igneous activity as indicated by their frequent occurrence in the tectonically active western portions of North America as shown in Figure 24.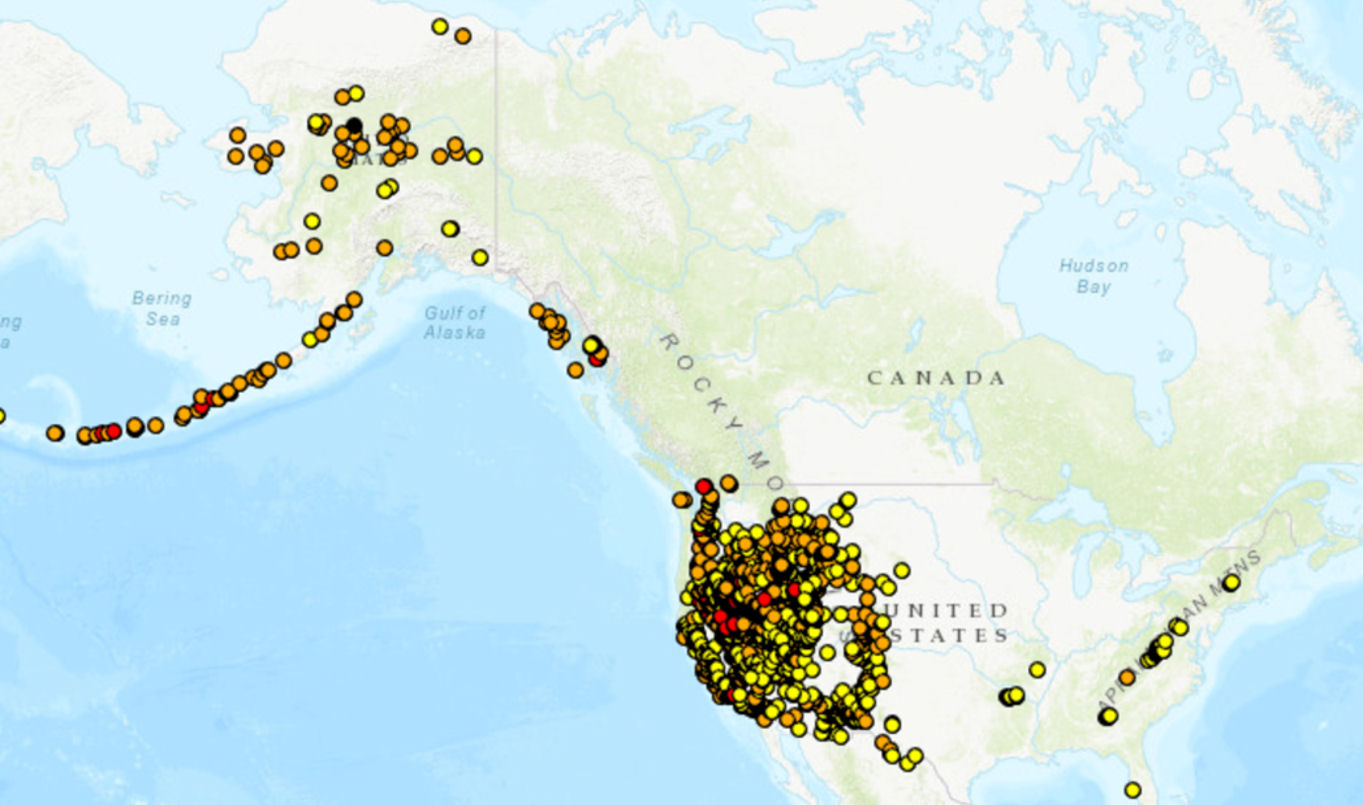 Occasionally groundwater is heated at depth and has a direct conduit to the surface via a zone of fissures or a fault, forming a geyser that periodically ejects a large volume of water. Water cooled by ejection flows back into the reservoir where it is again heated becoming less dense and more pressurized by heated dissolved gasses. At some point the weight of the overlying column of water is insufficient to hold back the water and it erupts. These features (Figure 25) are not as common as thermal springs.